LAO AMERICAN WRITERS + OTHER CREATIVES SUMMIT PHILLY 2020 FUNDRAISER
This Summer 2020, Laos In The House will host the 5th national gathering of the Lao American Writers Summit in Philadelphia, PA. Help us get some of our 400 nationally recognized writers, artists, creatives, and organizational leaders here!
The
Lao American Writers Summit
is an interdisciplinary convening that explores both the history and contemporary issues of Lao immigrant and refugees in the United States. Having already taken place in; Minnesota, San Diego, and Seattle, this exciting summit features presentations by artists, researchers, and community members examining the diverse perspectives and contributions of Lao Americans towards our collective narratives.
Marking the 45 years of Lao Americans in the U.S., 2020's theme is "Showing Up + Showing Out" a reflection of the ways in which we, as individuals and organizational collectives within our communities, have shown and continue to show up to support each other in our endeavors. In addition, the Summit is also expanding this year's title to "Lao American Writers + Other Creatives" (LAWS+) with the tagline "Tell your story, in any way that you can." to include artists whose works aren't centered on literary publication.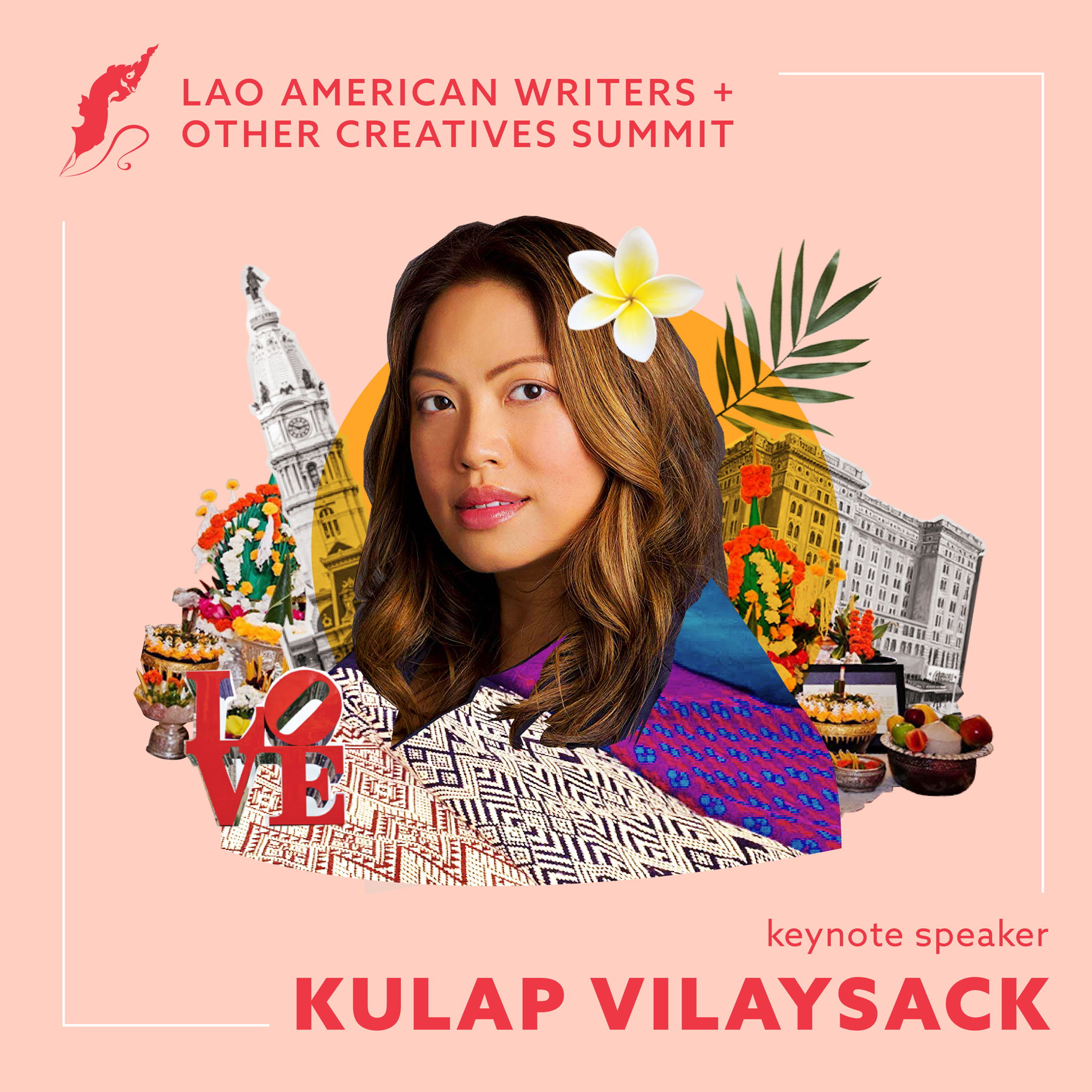 We're excited to announce this year's Keynote Speaker is founder of the Laos Angeles collective, director, writer, producer, actress
Kulap Vilaysack
.
To recognize the stories being told about, and by, our communities.
To give names and faces to these powerful storytellers and support the platforms they are capable of holding, while allowing our collective audience to grow exponentially and succeed together.
To raise funding to cover Summit necessities such as; travel and accommodations for out-of-town guest speakers, digital and printed marketing materials in both English and Lao, food and refreshments for attendees for 3 days, audio, visual and tech support, and local transportation.
By supporting LAWS+ through your donation you are not only a visible partner in proactively building our creative community, but joining this Lao American movement to keep the roads open to what's possible for our future writers and artists. Thank you in advance.
*For Facebook donations, cash given in-person, or checks mailed to Laos In The House 1901 S. 9th Street #305B Philadelphia PA 19148 towards this fundraiser, those contributions will be honored and donor names included, if made within the 3.28.20 deadline.
DONATE
| | | |
| --- | --- | --- |
| | | |
| This Campaign | 8 | 7% |
| has ended. | Believers | Funded |
This campaign has ended.